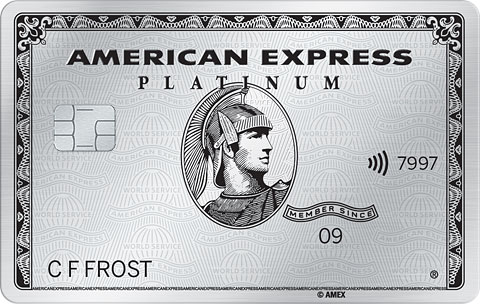 American Express® Platinum Card
Card type:
Charge card
Currency:
US dollar or euro
Annual fee:
USD / EUR 550
APR:
N/A for charge card
Spending limit:
No preset spending limit1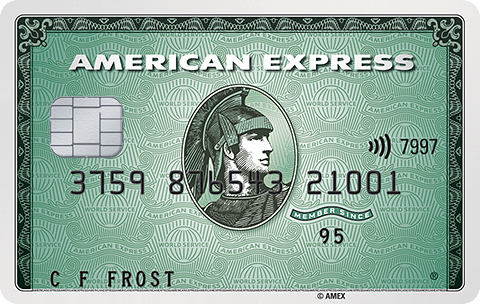 American Express® Green Card
Card type:
Charge card
Currency:
US dollar or euro
Annual fee:
Free
APR:
N/A for charge card
Spending limit:
No preset spending limit1
American Express Terms and Conditions
1 This does not mean, however, that there is an unlimited spending facility on the Card. Each transaction is approved based on the expense level and credit history of all of your Accounts established with us, our subsidiaries and affiliates and/or licensees, as well as on your credit history with other financial institutions and your personal resources and income known by us. Provided your Account is settled in full and on time each month, you can usually spend as much as you have shown us you can afford. Proof of resources and security may be required. We reserve the right to apply temporary spending limits in accordance with the Cardmember Agreement.
2 The Supplementary Cardmember must enroll into Priority Pass. In order to access Priority Pass lounges, Cardmember must present a valid Priority Pass membership card in his or her name, along with boarding pass for same day travel and government-issued ID. Cardmember may bring up to one guest into the lounge at no cost. Any additional guests will be charged a fee at the prevailing rate - currently 27USD per person, per visit, to his or her Platinum Card. For complete conditions of use visit www.prioritypass.com.

3 Valid only for new bookings made through Platinum Travel service. Room upgrade benefit varies by benefit and it subject to availability at check-in.

4 Terms and Conditions apply for each individual partner programme and are subject to change. All benefits are subject to availability. Enrolment into partner programmes is required to receive benefits.

5 Please refer to the Terms and Conditions at americanexpress.com/eurodollarinsurance for full details of cover and exclusion.

6 Cardmembers earn one Membership Rewards point for each US$1/€1 of eligible spend on the Card Account. The number of points per US$1/€1 is referred to as your Earn Rate and will be shown on the Card Account statement. American Express may permit the Cardmember to earn more points per eligible US$/€1 for certain purchases with particular retailers and may make contact about this to ensure full benefit from the programme (as explained in the 'About additional benefits and other products' section on the agreement for your Card Account). No points will be earned on: cash advances (including transactions treated as cash), charges for returned payments, late payments, referral charges and American Express Travellers Cheque purchases or foreign exchange transactions. Membership Rewards programme information can be found at americanexpress.com/eurodollarrewards/termsandconditions.

7 Supplementary Cards allow you to share the benefits of your American Express Card with others close to you. You will be the main Cardholder and will be liable for all charges made on the Supplementary Card(s). Additional Cardmembers must be 18 years or over. Approval subject to status.

8 Late payment fees will be applied if you do not pay the full outstanding balance shown on your statement within 30 days of your statement date.

For full details, please read the American Express Cards Terms and Conditions. Applicants must be 18 years old or over and approval is subject to status.

American Express Services Europe Limited has its registered office at Belgrave House, 76 Buckingham Palace Road, London, SW1W 9AX, United Kingdom. It is registered in England and Wales with Company Number 1833139 and is authorised and regulated by the Financial Conduct Authority. Where American Express Services Europe Limited cards are issued in the UK but obtained within the European Economic Area, local rules may apply to the way that it conducts its business which can be enforced by that country's applicable regulatory authority.