What is Secure Key?
Our Secure Key service offers enhanced protection against fraud and identity theft. Using a Digital or Physical Secure Key, you can generate a temporary code to ensure that only you can access your accounts through online and mobile banking.
Download our mobile banking app
The HSBC Mobile Banking App gives you round-the-clock access to your global HSBC accounts.
What is the difference between a Digital & Physical Secure Key?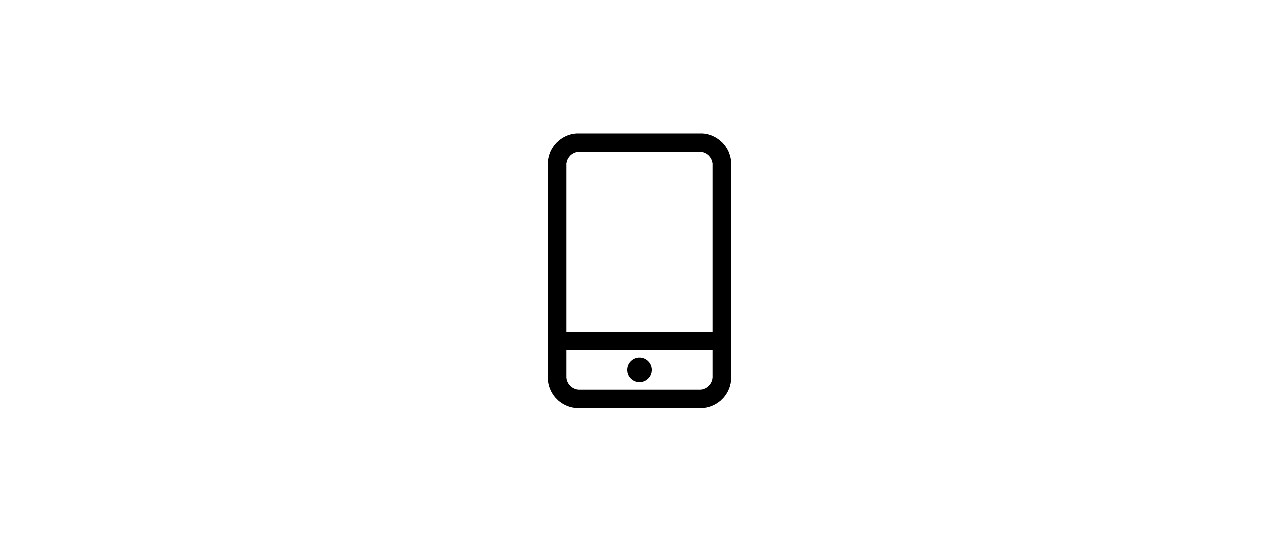 Digital Secure Key
Accessed via the HSBC Expat Mobile Banking app, the Digital Secure Key replaces your Physical Secure Key and enables you to generate security codes from your mobile or tablet so you can access your full range of mobile and online banking services.
As well as being more convenient, the Digital Secure Key is kinder to the environment.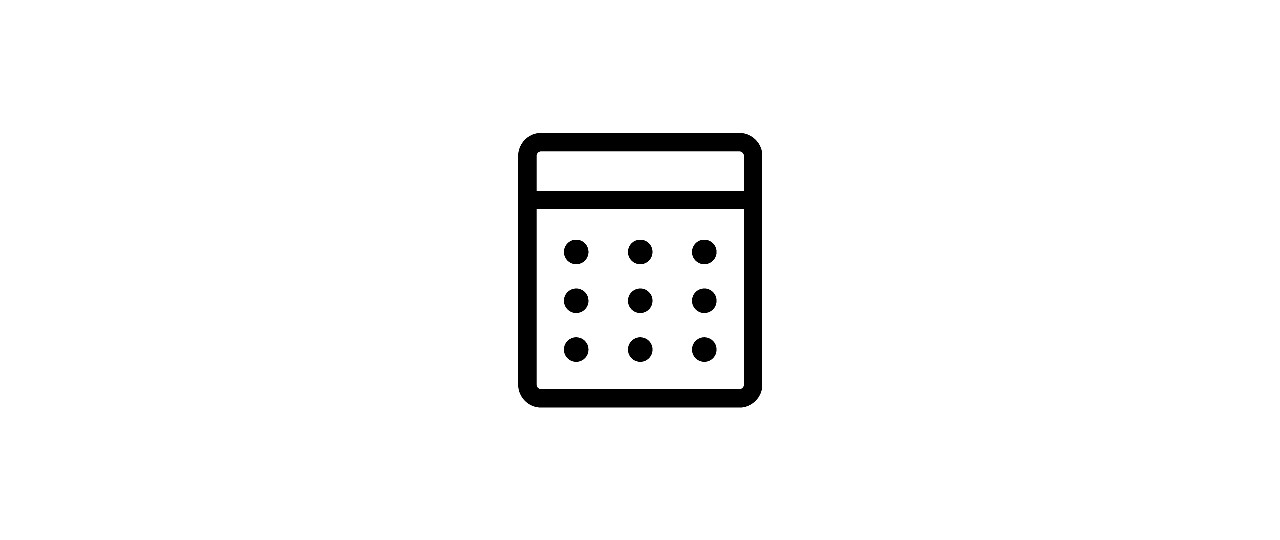 Physical Secure Key
This is an electronic portable security device that is used to generate security codes to enable access to your online banking.
The Physical Secure Key is not compatible with the HSBC Expat Mobile Banking app, therefore you will only be able to access Online Banking with this device. To switch to a Digital Secure Key, open the app and follow the on-screen instructions.
Once complete, your Physical Secure Key will be deactivated and can no longer be used to access online banking or generate security codes.
Why choose Digital Secure Key?
It's convenient - it's part of the HSBC Expat Mobile Banking app

Use it to log on to the HSBC Expat Mobile Banking app and online banking. The Physical Secure Key is only compatible with Online Banking

Easier access to the app - The Digital Secure Key is integrated into the app so you will not need to generate a code to log on, just use your Digital Secure Key PIN

Biometric ID - if you have a compatible iPhone, iPad or Android phone, you can log on using Face ID, Touch ID or Android Fingerprint

As long as you have your mobile device you'll always have full access to digital banking
First of all you need to be registered for online banking and have downloaded the new HSBC Expat Mobile Banking app.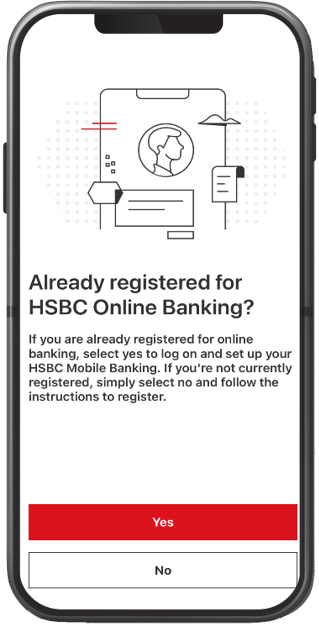 Open the app. If you are registered for online banking click 'Yes'.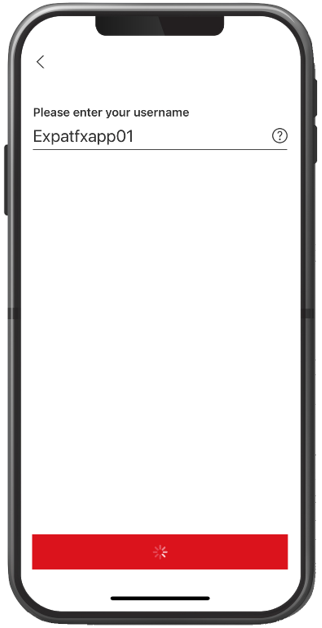 Enter your online banking username.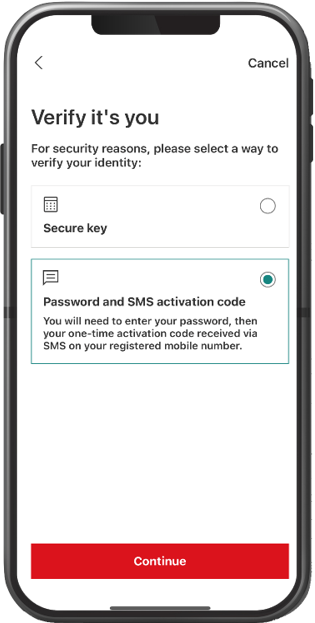 Choose a method of verification.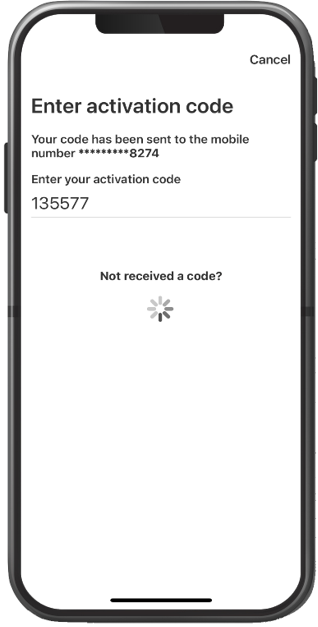 Enter the activation code displayed on your Physical Secure key or SMS.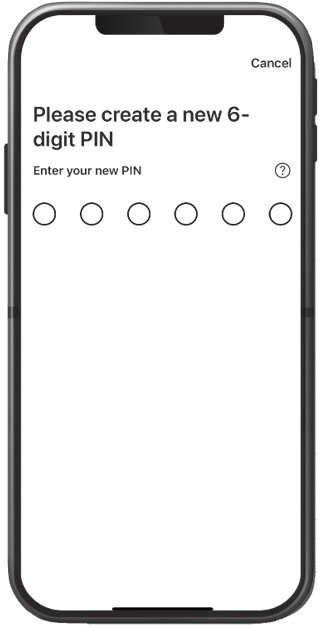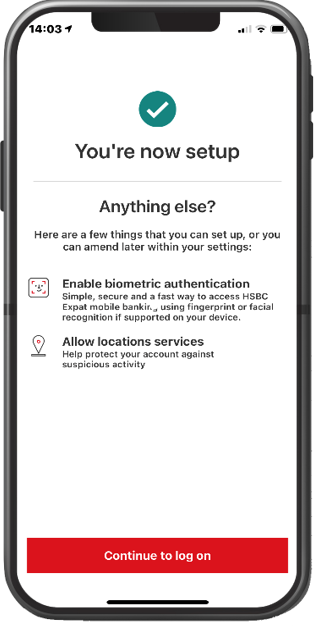 Your Digital Secure Key is now set up and your Physical Secure Key has been deactivated.
How to activate your Digital Secure Key
How to generate security codes
Already use online banking?
Download the app and use it straightaway.


App StoreSM is a service mark of Apple Inc. Google Play is a trademark of Google Inc.

Don't have online banking?
You need to register for online banking before you can use the mobile banking app.

Frequently asked questions
Can I have my Digital Secure Key on more than one device?
Is a Digital Secure Key as safe as a Physical Secure Key?
Can I have a Digital Secure Key and a Physical Secure Key at the same time?
What if my mobile device is lost or stolen?