Have you been asked to provide documents?
You can securely provide your documents with our online tool in less than 5 minutes.
You can use our online tool if:
you've received your unique reference by text message, email or on screen during your application
you have access to a computer with a webcam, or a mobile phone with a camera
you have all of the required documents with you - such as a valid and in-date passport, or a proof of address document such as a utility bill issued within the last 4 months
Please note, all documents must be in English or accompanied by a certified translated copy.
Upload on your mobile
Scan this QR code using the camera on your Apple iOS or Android mobile device to upload your documents.
To upload your documents you'll need an IOS device running: Safari 14 or an Android device running Google Chrome 86 or Samsung Internet 13.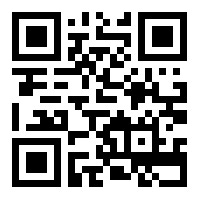 Upload on your computer
To upload your documents you'll need a Windows computer / laptop running Chrome 86, Microsoft Edge 86 or Firefox 81 or a Mac computer / laptop running Apple Safari 14.